In 4th grade, Pete, one of the cool kids, used to sneak Famous Monsters of Filmland magazine into school under the nuns' radar. He'd hold court on the playground and boys would gather around for a glimpse of Gamera, Lugosi, and all the cool things our parents wished we would avoid. From cover to cover, I never ceased to be amazed.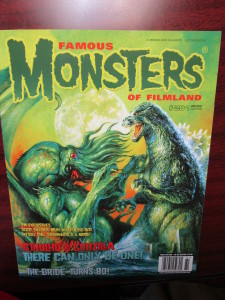 In this month's FMoF issue, not only is my novel, Q ISLAND, advertised by Samhain Horror Horror, but it is the Editor's Book Pick for the month. Better yet, it is right alongside a commemorative reissue of Phillip K. Dick, and follows last month's selection of JG Faherty's amazing THE CURE. Rare company indeed.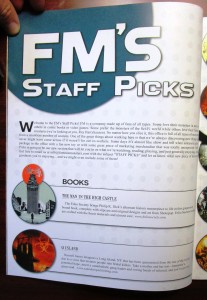 There is something dumbfounding about being part of this FMoF universe, especially with such a nice write-up.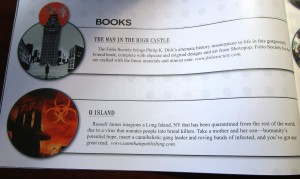 This author's journey has taken me a lot of places I'd never though possible. Today it took me someplace I'd never considered at all. I mean, what's more amazing than sharing copy space with Godzilla?