Hunter has been a friend since we both were in the initial crop of Samhain Horror authors to debut in 2011. His latest is Tortures of the Damned and he offered to give us all some insight into this latest terrifying treat. Who am I to refuse?
The Real Life Event Behind Tortures of the Damned
by Hunter Shea, Author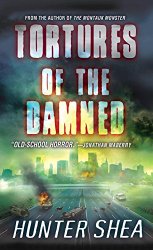 Back in late 2013, I spent a lot of time puzzling over the next book I was contracted to write for Pinnacle. The Montauk Monster was getting final edits before its print run in the summer of 2014. I was dead set on spinning an elaborate Bigfoot tale, one that I was sure had never been told before. Hell, I was ready to go travel and do some of my own squatching just to get a feel for things.
All that changed on a cold night in January.
My family was sitting in our living room, watching TV at around 10:30.
Suddenly, three tremendous explosions rocked the house! My first thoughts were – our furnace exploded, someone set off a bomb, or a plane exploded in the sky. The walls and floor literally shook. My kids were terrified, tears brimming in their eyes. I ran outside to see what had happened.
The frigid night air was as still as the calmest winter night. I waited. Neighbors came out to see what had happened. But there was nothing to see. We didn't even hear a single siren.
Calls to 911 were answered by operators who were inundated by frightened people all across lower New York. We were told that the blast could be heard for a 50 mile radius. We all went to bed not knowing what the hell had happened. Even the news was silent. How was that even possible? When I say it sounded like a plane exploding, I'm not exaggerating.
The next day, the early news said someone had gotten hold of industrial fireworks and set them off in the Bronx. The lot they showed where they'd been set off looked to have zero damage. We've been suspicious ever since. In a few days, it slipped from our collective conscious. No one died, so why dwell on it?
There was one casualty. Bigfoot died that night. The fear my family experienced, the total lack of knowing what had happened was the seed for my latest book, Tortures of the Damned.
That night could have been much worse. Tortures of the Damned explores a world where the unthinkable happens when you least expect it. The damned are not the dead. It's those left behind who are forced to trek through a hell they never saw coming.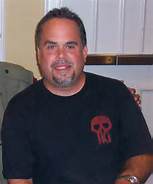 You can purchase Tortures of the Damned in mass market paperback at more retail stores nationwide, as well as bookstores, both independent and chain.
You can also buy online at:
And there's a giveaway here.