In 2011, my critique group put out a benefit collection of time travel stories called Out of Time. All the royalties have gone to Doctors Without Borders and since then we've sent them thousands of dollars.
Our second benefit collection, Still Out of Time, just released. Six more tales of time travel for your entertainment.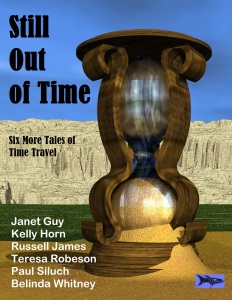 It's only 99 cents for your Kindle. You can preview and purchase it here.