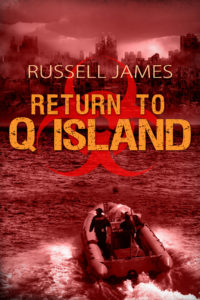 Millions long to break out of quarantine. But Patrick needs to break in.
The paleovirus has swept Long Island, turning residents into psychotic killers. A government quarantine traps Patrick in Connecticut, separated from his mother and pregnant sister on what all now call Q Island. When he loses contact with them, he fears the worst. His only chance to get back and help them is to infiltrate the island as a guide for an illegal safari hunting the infected. But he arrives to find he's more slave than guide, and the infected are fiercer than ever.
His sister Kim gives birth to Charlotte in the midst of post-apocalyptic Long Island, and begins an instant struggle to survive amidst attacks by the infected and betrayal by family and friends. Kim's love for her daughter gives her the strength to fight on, but if her brother doesn't arrive soon, she won't keep beating the odds.
It's soon clear there's something special about Charlotte, and others born under the contagion's dark cloud. But will children like her prove to be the salvation the islanders pray for, or the last pieces in the puzzle of infected domination?
Available on Amazon.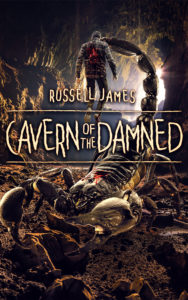 Broke and desperate, paleontologist Grant Coleman gets the chance of a lifetime exploring a long-sealed cave, the fabled home of gigantic creatures.
NPS Ranger McKinley Stinson discovers a rancher's prize bull has been butchered by an airborne killer, and tracks the blood trail back to the re-opened cavern. But as she's about to arrest the trespassers, the unstable roof collapses, trapping all.
Their only way out is at the cave system's far end. But an eco-system of terrifying mega fauna stands between them and freedom. Death, double-crosses, and a slew of monstrous cave creatures take their toll as the group battles to what they pray is an exit.
Will anyone survive this cavern of the damned?
Available on Amazon.
***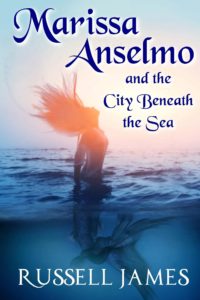 At sixteen, Marissa Anselmo discovers she has a choice. She can live a life above the water or beneath it.
Thousands of years ago, sorcerers separated two warring Mediterranean peoples, teleporting satyrs into northern Europe, and submerging the human's island of Atlantis beneath the sea. Satyrs' powerful lower limbs were turned into mere human legs, and Atlantisian legs were transformed into tails.
In this YA fantasy adventure, Marissa discovers that her mystery father was from Atlantis. Her half human/half mermaid status attracts satyr agents who want her physiological secrets and Atlantis's hidden location. Guardians from Atlantis foil her kidnapping and whisk her to visit their city beneath the sea. Eric, the boyfriend she leaves behind, has his own revelation as his father reveals their satyr heritage. Though neither knows it, their stars may be permanently crossed.
But all in Atlantis is not as it appears, and the leader's secret plot would turn Marissa into an agent of death for thousands on the surface, including Eric.
Available on Amazon.
***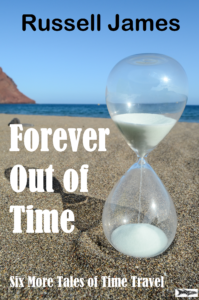 Nine fantastic time travel short stories:
A psychologist tries to cure an agoraphobic patient of his belief that passing through doorways accelerates time. Can he do it before a construction project brings the house down on both of them?
Charlie, a lab technician, gets caught in a failed warp bubble experiment, which completely alters his perception of time.
Jet lag takes on a whole new meaning when Josh Mullins' solar panel experiment lands him at the feet of Chronos, the Roman god of Time.
A couple discovers that their blind date years ago was orchestrated by a man claiming to be from the future. Was he really?
These and five more thrilling tales await you, including three adventures from the Bridenbaugh Time Institute, where historians travel back in time to solve the world's greatest mysteries. The print version includes the novella The Antikithera Answer.
Available on Amazon.
***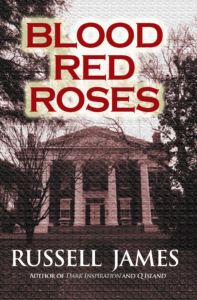 In the waning days of the Civil War, orphaned teenager Jebediah Abernathy becomes indentured to the notorious Beechwood plantation in southeastern Mississippi. There, the sadistic overseer Ramses rules, unchecked by owners who've been driven mad by the loss of their son in the war. Soon, slave boys mysteriously disappear. The ghost of Jebediah's father and an escaped slave sorceress lead Jebediah to the abductions' horrific truth, a knowledge that threatens to cost him his life.
Available on Amazon.
***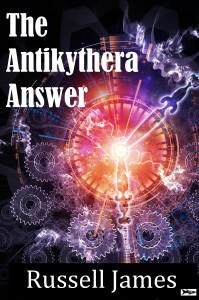 In this fast-paced novella, historians Mark and Louis have a mission. The Bridenbaugh Time Travel Institute is sending them back to Imperial Rome to solve the riddle of the Antikythera Device, a device salvaged from a 1st century shipwreck that tells the position of the planets with present day accuracy. Their task is to discover who had this amazing technology, and why was this the only copy ever made.
But the moment they arrive in the past, they find themselves in the middle of a deeper mystery than they imagined. Attacked by members of a shadow organization, threatened by natural disasters, and nearly drowned, this soon turns far from the observation mission they were supposed to undertake. What they uncover puts the world's entire future at risk, unless they can keep the Antikythera device from going active.
Available on Amazon.
***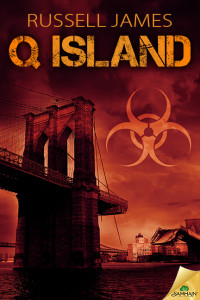 Epidemic!
An ancient virus has surfaced on Long Island, NY, turning its victims into black-veined, infectious, psychopathic killers. Chaos and madness rule.
In desperation, the military quarantines the island, trapping Melanie Bailey and her autistic son, Aiden. Somehow Aiden survives infection. He could be the key to a cure…if Melanie can get him to the mainland.
Gang leader Jimmy Wade also survives the virus, but he's acquired a hunger for human flesh. Believing consuming Aiden will make him all-powerful, he and his gang hunt the boy. Melanie and Aiden must evade both Wade's tightening grip and the growing army of the infected in an impossible escape from what all call Q Island.
Available on Amazon.
***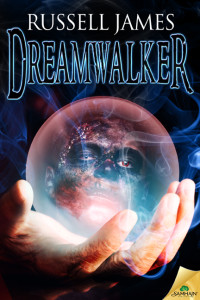 Two realities. One hope.
What if you lived in two worlds, and could die in either? Pete Holm can. He is a dreamwalker, able to travel to the realm of dreams, including the devastated world of Twin Moon City, where an evil voodoo spirit holds living souls in terror with his army of the walking dead.
In the waking world, drug lord Jean St. Croix knows only the power of the dreamwalker can stop him, so St. Croix vows Pete must die.
Pete is the only hope to rescue the lost souls in Twin Moon City…unless St. Croix kills him first. Can anyone survive when two realities collide?
Available on Amazon.
***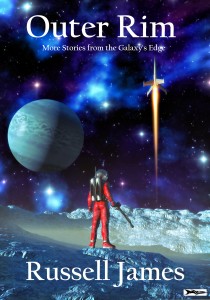 Five more short stories from the galaxy's edge, including an Eddie Kane Adventure.
– Alien telepaths join with humans in a desperate battle against an encroaching empire.
– A teen schemes to join her mother at an orbiting artists' colony.
– The security officer on a remote space station must solve a murder before the killer strikes again, but he has no suspects.
– Castaway kids on an unknown planet fight for survival against a fatal disease.
– Eddie Kane and his wife Allison get more than they bargain for when they agree to a salvage mission aboard an abandoned warship.
Power up your ion drive and prepare to explore the Outer Rim.
Available on Amazon.
***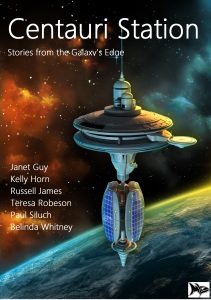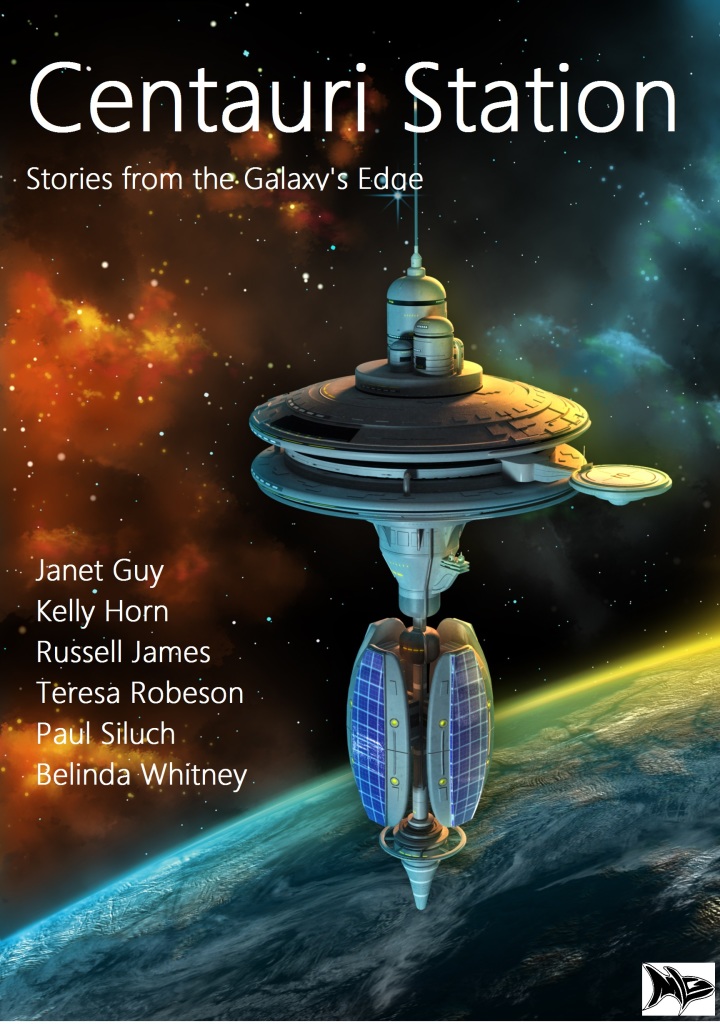 Six thrilling short stories told in the corridors of that outpost between galaxies, Centauri Station. Tales of intergalactic intrigue, travelogues of alien worlds, gripping accounts of combat and conquest.
– Explorers encounter more than they bargained for as their ship nudges the edge of the Oort cloud.
– A stranded crew struggles for survival as their planet's deadliest season approaches.
– A robot must awaken the rest of his automated crew to finally complete their mission, if their corrupted circuits and damaged ship are still up for the task.
These and three other amazing tales await you as soon as you step aboard Centauri Station.
All royalties from this collection are donated to Doctors Without Borders.
Available on Amazon.
***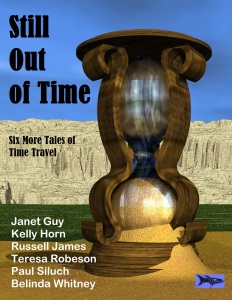 From the authors of Out of Time come six more fantastic time travel short stories:
– Upon his stepfather's death, a boy returns home to find that his adoption wasn't just from another country, but from another millennia.
– A World War I fighter pilot enters a strange cloud to escape a dogfight, and exits into an entirely different war.
– A time travel agent retires from service, only to begin slipping through time without the machine's help, to a destiny he could never imagine.
– A cancelled particle research project leads one scientist to discover time travel, and a dark spiraling path across years.
These and two more tales will keep you up late, and then you too will be Still Out of Time.
As with their previous time travel collection, all royalties from the sale of this book go directly to Doctors Without Borders.
Available on Amazon.
***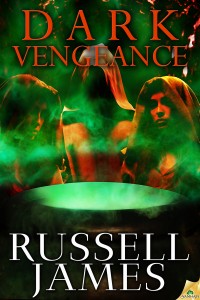 The heroes from DARK INSPIRATION are back, and new trouble is brewing in Moultrie.
A coven of witches has moved into the tiny Tennessee town.  They plan to sacrifice children and resurrect a long trapped Mayan being, the longarex, and let it renew its hunt of mankind.  Only Laura Locke and Theresa Grissom have the skills to defeat this supernatural danger.  But their last brush with death has shattered their relationship, and a widow in town has her own gruesome plan for Laura.  If they can't stop the coven in time, hundreds will die, the first being Theresa's kidnapped son.
Available at Amazon.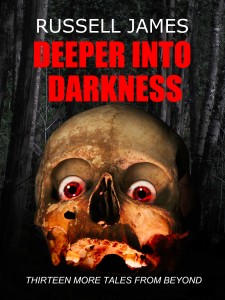 Russell James returns with a second collection of thirteen horrific short stories.
• A mysterious pinball machine arrives at the mansion of an aging porn king. He finds that this gift has itself a gift to give. Accepting both may be his last mistake.
• In rural Alabama, Crystal Caverns, an old roadside attraction, gives new meaning to being billed as a family experience.
• A Central Pacific Railroad executive sets out to San Francisco through newly finished Tunnel Number Six, where an entombing, catastrophic avalanche is just the start of his nightmare.
• Timmy Wayne, a magnet for good fortune, is living large on a stream of Las Vegas winnings, but it looks like his luck has finally run out.
• One couple tests the limits of what they'll do to care for their pet dog.
• Someone is desecrating the graves of World War II veterans as they die, veterans who discovered something unholy outside the gates of Auschwitz.
These and seven other tales document Russell's descent Deeper into Darkness.
Available on Amazon.
***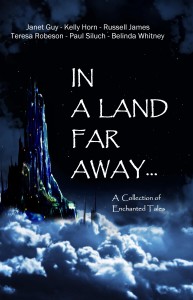 A collection of twelve stories for older readers, all inspired by a love of the fairy tale. Some are new stories written in the classic styles of Grimm and Aesop. Others offer different views of the stories you know so well. Still others reset the story in the present, in both style and location. All share the themes of magic and heroes and animals that speak.-A prince runs off to avoid a fairy's prophesy that he will marry an old woman, and finds escape more difficult than he imagined.
-A prison guard captures a woman who carries a magic key. But who is she there to free?
-A lighthearted look at poor Jack's predicament, sued for damages after chopping down that beanstalk.
-One of the world's most esteemed musicians fears the magic he may unleash if he gives in to the temptation to perform. The acclaimed authors who brought you the science fiction anthology OUT OF TIME reunite in this unique, diverse collection of tales set all over the world and across the centuries. All proceeds from this collection will be donated to Doctors Without Borders.
 ***
Five new and original stories exploring the wonders and perils of time travel.
***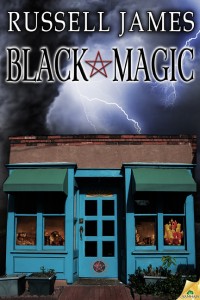 Andy Patterson does not like what he sees.  The Afghan war vet is the caretaker for Citrus Glade, a dying rural Florida town.  The town needs new businesses, but not the one that just opened on the square.
Stranger Lyle Miller has started up a magic shop, one that seems to only stock what its select customers desire.  Four outcast boys drop in and buy common party tricks, but the props summon more than any of them expect.
Andy isn't the only one to notice when subtle changes occur around town.  Autumn Stovall, an Everglades researcher, and Reverend Rusty Wright, pastor of the town's last church, also see the signs that things are amiss.
Lyle's black magic soon empowers several townspeople to help him execute his evil Grand Adventure, a plot that will threaten the lives of all in South Florida, with Citrus Glade as Ground Zero.
Andy and Autumn gather the few others who see the danger and together they move to stop Lyle's plan.  But is the dark power he's amassed already too strong for them to overcome?
Available now at Amazon.
***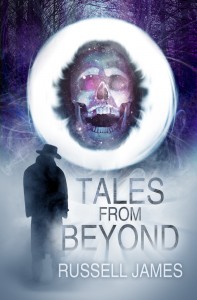 Tales From Beyond contains all new horror short stories.
A killer stalks truck stops along the Interstates.
A naive boy signs aboard a slave ship in 1808.
A woman adopts an elephant with a questionable past.
An author finds the path to writing true horror.
These and more, including previews of Sacrifice and Black Magic, are all Tales From Beyond.
In softcover and Kindle Select at Amazon.
***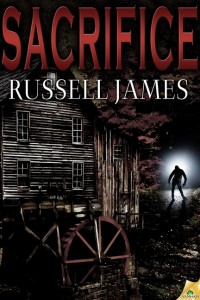 Thirty years after graduating high school in Sagebrook,New York, Bob Armstrong calls five friends home for a long overdue reunion.  None have had any contact with each other since graduation and the horrible events that transpired when they took on the child-murdering entity they came to call the Woodsman.
As soon as they arrive, death stalks the six once more.  They band together again, forced to relive the terrifying trials of their past while they battle resurgent dangers in the present. But thirty years have taken a physical and mental toll of them.  Can they overcome their psychic scars and keep the children of Sagebrook safe? What will each of them have to sacrifice to once again keep the Woodsman at bay?
Available at Amazon.
***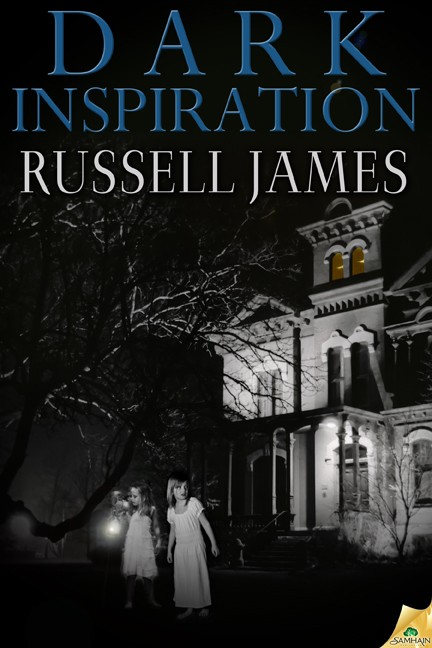 It's a beautiful home, a 1920's dream house where the owner once raised thoroughbred horses.  Galaxy Farm is ten rolling acres of Tennessee countryside with a huge matching barn and a lovely pond.  The bank has repossessed it and is ready to sell.
Doug and Laura Locke move in.  The fleeing New Yorkers want to leave behind her teaching job at a violent elementary school and his position writing for a sleazy tabloid.  They need a fresh start to reignite their careers and shore up their flagging marriage.
They discover their new home has many secrets, from the twin girl spirits Laura meets in the old nursery to the attic of abandoned taxidermy Doug discovers.   Doug finds inspiration to write an epic novel and Laura renews her love of teaching.  They also rediscover the fire that first drew them together.
But dark forces are afoot.  There's a graveyard hidden at the property's edge and tragic deaths stalked the previous owners.  Doug becomes entranced by the attic animals.  Laura falls under the spell of the twin spirits.
Only Theresa Grissom senses the danger.  The local antiques dealer has predictive visions, premonitions of horrible events to come.  Her latest set all have to do with Galaxy Farms, her son's new teacher, and death.
Theresa must convince Laura of the danger before the dark force in the house can execute its plan.  But time is short, and something seems to be very wrong with Doug…
Available at Amazon.